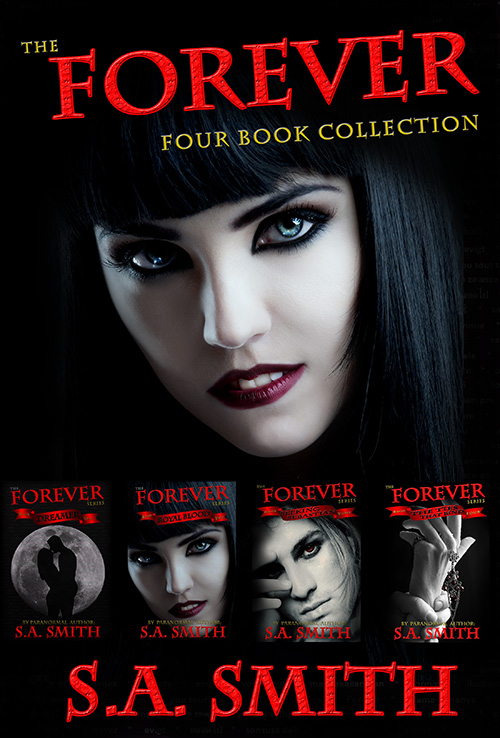 ---
I am thrilled to offer signed paperback copies of my Forever Series: Four Book Collection, available exclusively through my website.
HOW TO ORDER SIGNED COPIES DIRECTLY FROM ME
PLEASE READ ALL BEFORE ORDERING FROM ME
COST: USD $15 + Sales Tax where applicable
+ Shipping in U.S. $6 (USPS. Priority Mail)
---
For shipping within the USA please click the button above. It will take you to a PayPal payment page. Be sure that your shipping address is correct. If you would like the book signed to a particular person, please list it that information in the comment section, or send us an an email at books@AuthorSASmith.com with that information. Once you have made your payment, your personalized signed copy will usually ship within 24 hours. Tracking will be emailed to you upon shipment.
For International Shipping:
International Shipping Charge will depend on ship-to address. Do not pay via the PayPal Button. Please follow the instructions below.
Send an e-mail to books@AuthorSASmith.com with the following information for each copy you are ordering:
Your full name
Ship-to name, address, zip, state/province, country
Sign-to name OR no-name, just signature
THEN:
~I'll calculate Shipping Charge & send a PayPal Invoice.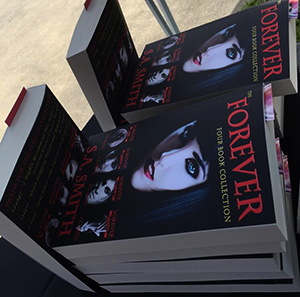 Once I have received your email, I will calculate your shipping charges and send you a personalized PayPal invoice. (PayPal allows secure payments via credit card or through your own PayPal account.)
Upon receipt of payment your, your personalized signed copy will ship within 24 hours. (Please note that tracking is available via international shipping if you choose to purchase that option.)
If you have any questions please feel free to contact us at questions@AuthorSASmith.com
Thank you.
---
MORE ABOUT FOREVER: THE FOUR BOOK SET
Now available for the first time ever, The Forever Series in one complete four book set.
The Forever Series four book set contains:
Dreamer
Royal Blood
Seeking Sebastian
The Ties That Bind – Spicy Edition
Sadie Jones is just an average girl living an average life. She tries to fit in, but there is just something different about her that only she feels. Then one day fate takes her life into its hands and changes everything. Vivid dreams begin heating up her nights that are more vibrant and familiar than her own reality. She feels strangely connected to the handsome man starring in her dreams, a connection that she still feels when he mysteriously appears in real life. The world Sadie has known is about to change, but is she brave enough to take a leap of faith and change with it? Can she accept the things she's about to learn and let this intriguing dream man lead her through this magical new world? Is she really ready to let herself believe and find love?
Only time will tell…but what if she has Forever?